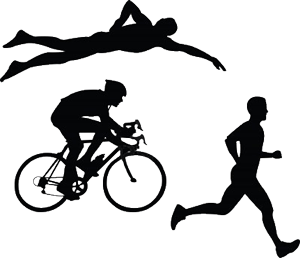 Competitors can check in at the registration desk at the pier of in Büyükada September 5, 2015 from 15:00 hours on Saturday, controlling of essential materials can be made and the equipments can be received September 5, no later than 18:00 hours on Saturday.
After a free dinner time hours, all competitors will move to bike delivery point at 19:30 from Büyükada pier to Nizam cove with their bicycles and after delivering the bicylecs all the competitors will move to Heybeliada Kızılay Camping area with a private boat at 20:30. Mandatory race briefing for participations will be between the hours of 21:00-22:00. During the briefing, water and tea will be held up in the camp area. Glass or cup will not be available in the camping area not to caused any environmental pollution. Keeping your own cups is an obligatory throughout the organisation.
We will stay in Heybeliada Kızılay Camp with all our fellow competitors in September 5, Saturday night. Competitors, who wish to stay in another place and other accommodation in Heybeliada, must make their arrangements on their own providing that they participate to mandatory race briefing. Participating in the evening briefing is mandatory and any competitor, who is late for briefing, does not allowed to attend Macerada Race.
Breakfast, in the morning, will be held up by Kızılay Youth Camp. Beds are available in the Kızılay Youth Camp for all competitors. Depending on the room space, rooms have 8,6 or 4 beds including shower and toilet. Competitors will be quartered to the rooms by Kızılay Camp Management. Reservation for the rooms are not available in advance. There will be big tents in the camp area as well and the competitors, who wish to stay in the tents, must have their sleeping-bags and matts.
In the morning September 6, at 07:00 we will move to Büyükada, where the competition will begin, with our all competitors. After delivering the equipments on the coast, the boat will move to starting poinf of swimming step which will end up at Nizam Cove. Bicycles and backbags will be delivered to the competitors at the finishing point of swimming step and then bicycling and orienteering steps will start up. All the equipments, more than needed in the camp area, will be delivered to the organisation team in the numbered bags before swimming step. These equipment will be delivered to the competitors at the finishing point by organisation team.
PROGRAM CONTENT
September 5th
15:00 – 18:00 Büyükada check in and registration

18:00 to 19:30 Free dinner time (Dinner expenses will be covered by the competitors)

19:30 – 20:30 Delivering of the bicycles to the delivery point in Nizam cove as the cortege by competitors and then collectively transition to Heybeliada Kızılay Camping Area by private boat from the bay.

21 .00 - 22:00 Briefing on the Kızılay Camp Heybeliada (attendance is mandatory)

22:00 Take a rest
September 6 Sunday
6:00 to 7:00 a.m. Breakfast

07:30 Transition to Büyükada Nizam Cove from Heybeliada by boat

08:00 Start of the competition

13:00 End Time of Competition (has to be at least this time to the finish point of the competitors)

13:30 - 15:00 Race of Büyükada Primary Schools on a special track

15 00 Awards Ceremony and Closing